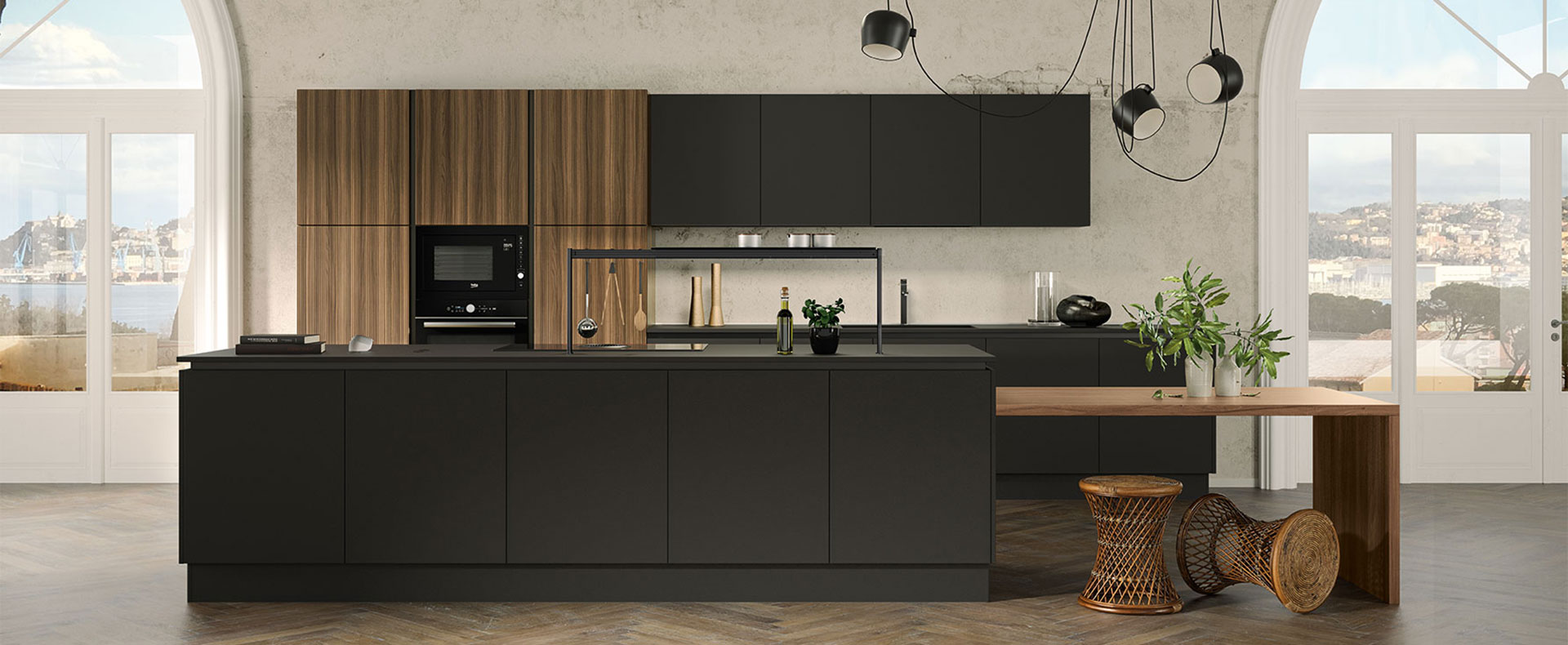 Design and Home
Case Study
Industrie Vismap takes charge of its business processes with Apra and the i-furniture suite
Industrie Vismap

The focus on the client and his purchasing experience is increasingly important and worthy of attention in furniture companies. Consistent, transparent data are the foundations of the relationship between vendor and client, especially in situations in which the product also has an emotional character.
How, then, can one
satisfy the clients' expectations
? By managing catalogues, quotes and orders efficiently and without errors,
streamlining internal processes
, making
the touchpoints with the end client productive
. This need and philosophy led to the collaboration between
Apra
and
Industrie Vismap
, a kitchen manufacturer since 1977.
Industrie Vismap: a company that looks to the future of the ecosystem
Industrie Vismap has two historic brands in the Italian and international markets: Sira and Gemal kitchens, both offering competitive, digitalised and advanced production, whose distinctive features can be summarised as: design, digitalisation and eco-sustainability. The rich offering of classic and modern models is the tangible outcome of attentive market analysis and in-depth trend studies.
Industrie Vismap's brands are known and appreciated in more than 14 countries around the world, thanks above all to their focus on respect for the environment and their relationship with the local area. This focus has led the company to choose new, environmentally friendly materials to make kitchens with zero tree felling.
Integrate, speed up, manage
Focused on end customer satisfaction, Industrie Vismap's operational needs can be summed up with 3 points of focus:
fully integrate all supply chain processes
speed up the sales and order acquisition process
efficiently manage the warehouse and shipments
The three souls of the Apra-Industrie Vismap project.
Following a detailed analysis of Industrie Vismap's state-of-the-art systems, Apra designed an integration and digitalisation project based on the i-furniture suite.
In particular, the i-furniture ERP made it possible to automate the company's functions across the board (administration, purchasing, production, sales and logistics), so as to provide an overview of the company's strategic direction.
The new management system has been accompanied and integrated with the 3CAD graphic configurator that enables customers to manage the product customisation and quoting process by themselves. With 3CAD, the product and the quote are presented in a more appealing way for the customer. For the manufacturer, on the other hand, the configurator is a valuable ally for time and cost savings.
Finally, Industrie Vismap wanted to complete the project with complete management of goods control and shipments using the WMS 4.0 module of the i-furniture suite. i-furniture WMS enables the user to monitor the entire logistics system (processes, people, vehicles and products) to provide a complete, real-time overview of product handling and tracking processes.
"Thanks to our collaboration with Apra, we now have active control over all our operational processes. We are proud have brought a product configuration and quoting system to market that is focused on the customer, their point of view and their needs. With these new tools at our disposal we are now re-evaluating and optimising the work of each actor in our supply chain. In addition, the integrated system and its operations are totally 'paperless', a fundamental aspect fully in line with our corporate philosophy."
- Gianluca Pesarini, President - CEO