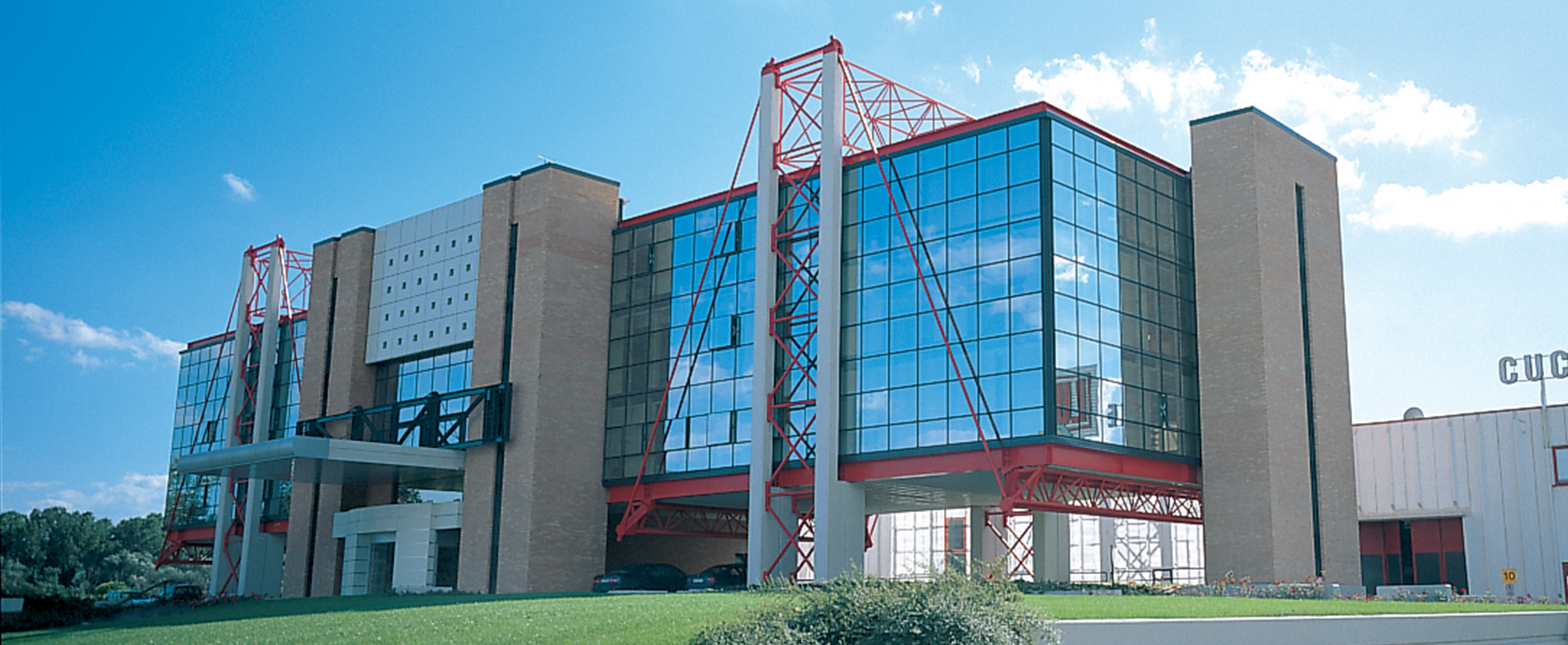 Design and Home
Case Study
Lube Group with Var Group and IBM | Protecting the brand with a proactive approach to corporate security
For 50 years Lube Group has been a key player in the kitchen decor sector, focusing investments and creativity into the
design of bespoke kitchens
, and constantly seeking out technological innovation. With 675 employees, four production plants and 1,650 sales outlets in more than 93 countries, Lube Group makes
350 kitchens
a day in a range of over 50 models; its production is 100% Italian based and uses fully recycled wooden panels. Lube Group also has a sporting string to its bow: it owns volleyball team
Lube Volley
, which has won
five national titles
,
two Champions League titles
,
one World Club Championship
,
six Italian Cups
, and many other trophies.
Data security at the heart of corporate strategy
Thanks to a trusted relationship, Var Group and Lube Group met to decide jointly on how to
protect the company's technological, data and intellectual assets
. This was the start of a journey to define the scope of a full Cyber Security project; the project's feasibility was established by first looking at specific requirements. Lube Group was looking for a technological solution that could provide
intelligent analysis of all its network traffic
, allowing it to continually monitor the whole system and boost the security of its corporate data, all while
protecting its brand
.
Prevent, identify, respond with a full Digital Security project
At the heart of the project designed for Lube Group lies the event monitoring and management service via the Security Operation Center (SOC): a mix of technology, human resources and services that act in synergy to identify security events within the company and support Lube Group in managing such incidents. The SOC service is active 24/7 and run by the Service Centre at Yarix, the Var Group's Digital Security Division: the IBM QRadar Security Information and Event Management (SIEM) solution in an SaaS environment is monitored by a team of specialists capable of identifying potential threats.

The service deploys advanced analytics capabilities to capture even the most subtle risk indicators in real time, block as yet unknown risks and safeguard stored historical data.

The technological and service elements are highly dependable and ensure Lube Group never goes unsupported. The primary operations centre is located in Montebelluna (Treviso), with the secondary operations centre and the principal Data Centre based in Empoli (Florence). The facility is ISO 27001:2013 certified (Tier-3); appropriately equipped and cooled rooms, video surveillance and badge-controlled access ensure security. A second data centre located in Milan ensures service continuity.
Intelligent insights and complete visibility to support Lube Group's security team
A key pre-requisite for the company was protecting its most valuable data. This includes its production prototypes, price lists, financial data, as well as information relating to its volleyball team: during matches data such as game plans and scores are collected and analysed in real time in order to implement winning strategies.

The Cyber Security project developed in partnership with Var Group means Lube Group is no longer solely reactive. It can now take a proactive approach to the ever-increasing global attacks against companies. The monitoring service, entrusted entirely to Var Group, provides highly effective prevention against attacks. Combined with the technology selected, it ensures a timely response to contain harm and prevent operational stoppages.

The partnership with Var Group also extends to the sporting arena, thanks to an agreement between two businesses at the very top of their sectors. As Lube Volley's Exclusive Innovation Partner until 2022, Var Group will offer the players and the club its digital expertise and innovative solutions to support the team in its challenges on and off the court.

The versatility and global vision of Var Group have made all the difference: today, Lube Group can act in a timely, effective manner against any kind of cyber attack. As an end solution, SOC as-a-service ensures 24/7 operational continuity 365 days a year, giving total protection to Lube Group's business.

"With the help of Var Group and the expertise of Yarix, we have boosted our knowledge of cyber risks and promoted a culture of corporate security, turning our cyber security approach into a complete and dependable strategy." Mirko Giardetti – Digital Innovation Manager at LUBE Industries