Adacto | Adiacent and the partnership with Generali Group
Generali Group is an insurance company. As of 2019, it is the largest of its kind in Italy and among the top ten most prominent insurance companies worldwide by net premiums and assets.

Since 2019 the Agency has supported Generali in all the communication activities related to its evolution pian - Generali People Strategy - on both ATL and BTL sides.

'The Agency worked on thee main fronts:
We LEARN program
LTP behaviours
D8&I/DEI initiatives
We LEARN program

by Group Academy
We LEARN is a worldwide training initiative addressed to all employees at all levels and across 60 countries. The initiative leverages a global e-training platform, enabling employees to build personalized training programs and manage a hybrid training experience featuring offine, online and on-demand activities.

'The Agency curated UX/UI design for the piattorm, helped define tha We LEARN communication pian, and designed the required editorial and media content.
Strategy, Creativity and Adaptive Planning
The agency was profundly and extensively involved in We LEARN communication activities, from strategy to execution. We helped Generali cascade its new Corporate vision into specific areas of its organization, translating high-level statements into meaningful and particular messages, creative concepts, and content design.
We supported We LEARN program since day zero, supporting its launch with: Dedicated Web and Intranet page, Program launch & emotional videos, Banner, DEM, posts, posters, and more.
We also produced event-speaitic inaterials.and gadgets, such as:
Initiative baners, DEM, social media posts: building specific We LEARN "visual sub-identities" to characterize key-initiatives and phases of the program, maintaing consistency.
We LEARN week toolkit: a full set of tools to support the launch event, featuring ad-hoc gadgets, design thinking activities and tools, multimedia content for different touchpoints.
We LEARN champions event: communication tools and contents for the engagement of program ambassadors in a dedicated virtual event.
Digital Acumen deep-dive video: an in-depth video to onboard and engage all employees.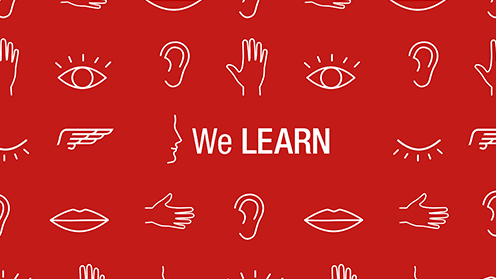 New Role Schools "Visual Sub Identities"
New Role Schools is one of the We LEARN key-initiatives we mentioned
.
This training program includes real specializing master courses, designed by Generali in partnership with renowned italian and international universities to equip its employees with the cutting-edge competences needed to prectice the jobs of the future and build a future-proof organization.
Diversity, Equity and Inclusion
Making progress on the wide and manifold themes under the label of "diversity, equity, and inclusion" is a crucial point of Generali People Strategy.
For Generali, diversity, equity and inclusion are not merely a matter of corporate social responsability, but a potential business lever and a key-value originator for all the organization.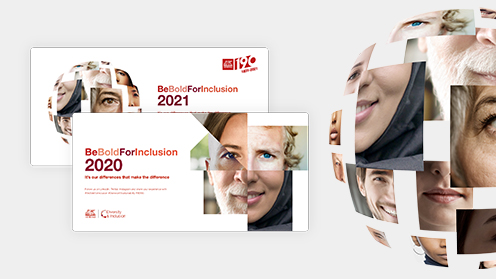 One of the main goals of Generali People Strategy was fostering cultural change that would enable all Generali People to become true "Lifetime Partners" to their customers.
Generali focused on a defined set of "Lifetime Partners Behaviours", and wanted to foster their adoption on a population of more than 200.000 people worldwide. The Agency gave support "from strategy to execution", co-designing initiatives, campaigns, events, and providing Generali with a wide assortment of communication materials: visual identity for the initiative and sub-identities for its main programs, DEM templates, landing pages, social media communication formats, POS material, training and engagement tools, and much more.