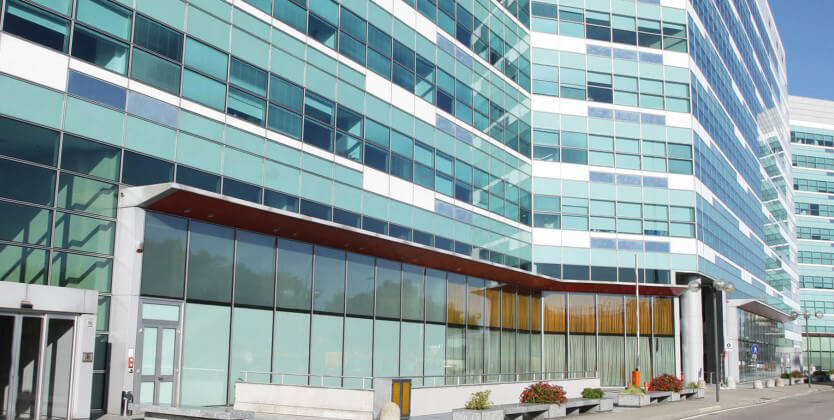 Information Service
Case Study
Cerved chooses Durante as a business and innovation accelerator.

Cerved relies on Durante to overcome the challenges of daily space organization for a constantly growing and expanding company.
Cerved Group S.p.A. is an Italian company that provides its clients with commercial information and credit management services. Founded in 1974, the company offers a variety of services, such as credit reports, risk assessments, debt collection, and market analysis. To assess the risk of business transactions, manage credit, and create growth strategies, its solutions help businesses make informed decisions in the commercial, financial, and strategic sectors. Cerved is a leader in the field of business consulting and commercial information in both Italy and Europe.
The Need: Company growth has required new spaces and new methods of collaboration in Smart Working. Technology accessible to everyone as a business and innovation accelerator.
The Solution:
Easy Meeting, a unique solution for managing, booking, and accessing meetings (both on-site and remotely). Operational project meetings with different functions and territorial locations (virtual teams).
For the Organizer:
Using MS Outlook, the organizer schedules a meeting, reserving participants, rooms, and virtual conference rooms directly from the email client.
For Participants On-Site:
Participants can access the meeting directly in the reserved meeting room and directly from the Space Touch Lumen.
For Mobile/Guest Participants:
Mobile or external participants can connect to the meeting using Skype for Business or WebRTC clients and can initiate the conference session.
Multimedia:
Meeting rooms equipped with Cisco video conferencing technology Instant wireless presentation of multimedia files thanks to Barco Clickshare Interoperability between Cisco, Microsoft S4B, and WebRTC systems using Pexip technology
Workspace Management:
Space Booking integrated with MS Exchange to book and manage meeting rooms. 49 Space Touch Lumen devices for check-in and starting the conference directly from the door 2 Space Way Finder devices to display room occupancy status.